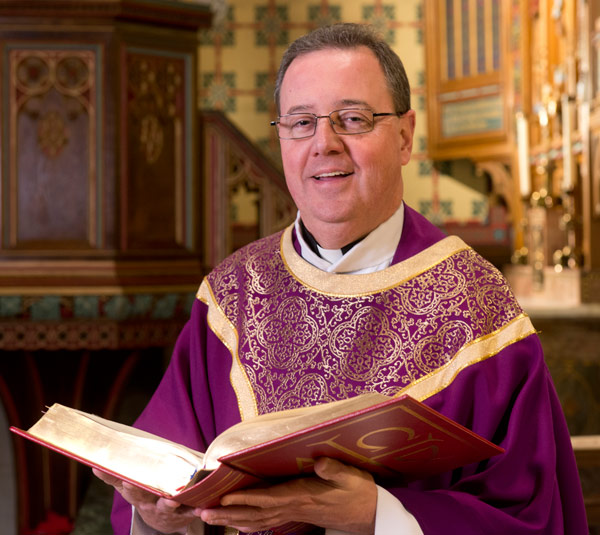 PROGRESS IN OUR PARISHES
Fr. Harry Bielewicz understands that Our Campaign for The Church Alive! is a unique opportunity to invest financial resources in people and programs as well as places. It's also a teachable moment that will help his people live the gospel message.
The pastor of St. Peter, St. Paul, and St. Michael the Archangel parishes in Butler is forming six teams of parishioners who will use campaign funds to evangelize, reach out to the poor locally and in Appalachia, help families afford a Catholic education, invest in adult faith formation, and maintain church buildings.
Bishop David Zubik's Prayer for The
Church Alive!
Father in heaven,
We, the Church of Pittsburgh,
praise You for the gift of your Son.
As a people who follow in His footsteps,
we pray for the grace
to embrace His mission, share His love
and Proclaim the gospel with courage.
We thank you for the gift of the Holy Spirit
Who remains with us always.
We commit ourselves to all we do with your many gifts,
not done for ourselves,
but for You and for one another.
Help us, Lord, to be your Church Alive!
by living, sharing, praying as one people
In Allegheny, Beaver, Butler, Greene,
Lawrence and Washington counties.
Inspired by the Holy Spirit,
grant our prayer as we offer it to You
in the Name of your Son Jesus,
and with the help of our Blessed Mother,
who protects us under the mantle of her garment.
Hear us. Guide us. Renew us.
Now, and forever,
Amen.
OUR CAMPAIGN FOR THE CHURCH ALIVE!