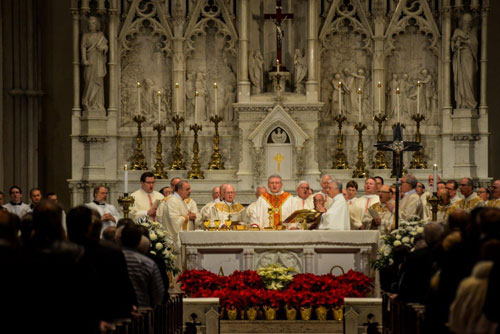 BISHOP ZUBIK ANNOUNCES SUCCESSFUL CAMPAIGN RESULTS
Urges the Faithful 'to continue to be excited about our faith'
Catholics and clergy across the six counties of the Diocese of Pittsburgh have responded overwhelmingly to an historic campaign to strengthen parishes and evangelize, Bishop David A. Zubik announced today.
Your Gift Already At Work
A pressing need of the Church is to ordain more good priests, and so gifts to Our Campaign for The Church Alive! support the education of seminarians.
Meet Father Michael Ackerman, ordained less than one year, and hard at work in his priestly ministry.
Thank you – your gift is making a difference!
GOOD WORKS ANNUAL REPORT 2015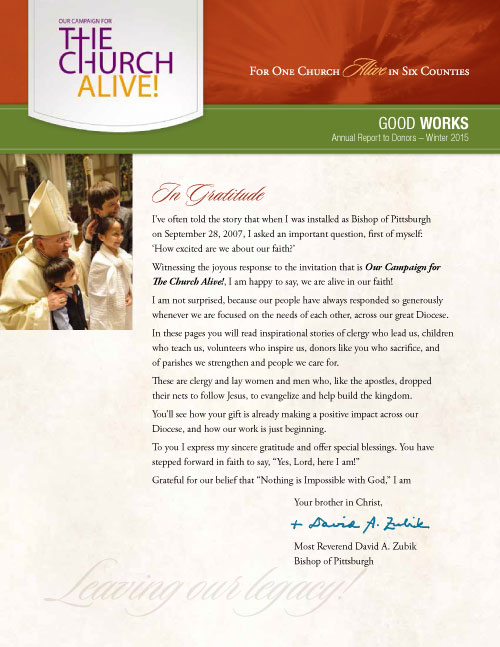 PARISH CAMPAIGN RESULTS
OUR CAMPAIGN FOR THE CHURCH ALIVE!