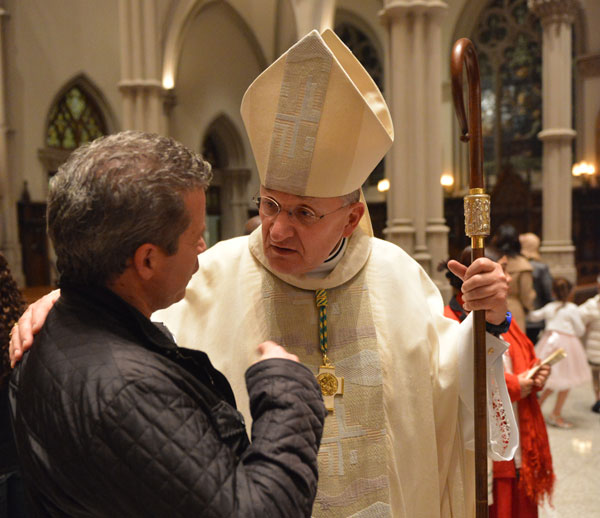 TO BE THE BODY OF CHRIST
Benefiting all the people of the Diocese of Pittsburgh across six counties, Our Campaign for The Church Alive! addresses urgent needs—to strengthen parishes, invigorate evangelization, revitalize sacramental life, support education and formation in the faith, train pastoral and lay leaders, and serve the poor and marginalized. In a recent interview, Bishop David Zubik discussed the positive response to the campaign to date.
More than 40,000 donors have contributed or pledged financial gifts to the campaign. As bishop of the Church of Pittsburgh, what does this say to you?
Bishop David Zubik's Prayer for The
Church Alive!
Father in heaven,
We, the Church of Pittsburgh,
praise You for the gift of your Son.
As a people who follow in His footsteps,
we pray for the grace
to embrace His mission, share His love
and Proclaim the gospel with courage.
We thank you for the gift of the Holy Spirit
Who remains with us always.
We commit ourselves to all we do with your many gifts,
not done for ourselves,
but for You and for one another.
Help us, Lord, to be your Church Alive!
by living, sharing, praying as one people
In Allegheny, Beaver, Butler, Greene,
Lawrence and Washington counties.
Inspired by the Holy Spirit,
grant our prayer as we offer it to You
in the Name of your Son Jesus,
and with the help of our Blessed Mother,
who protects us under the mantle of her garment.
Hear us. Guide us. Renew us.
Now, and forever,
Amen.
OUR CAMPAIGN FOR THE CHURCH ALIVE!