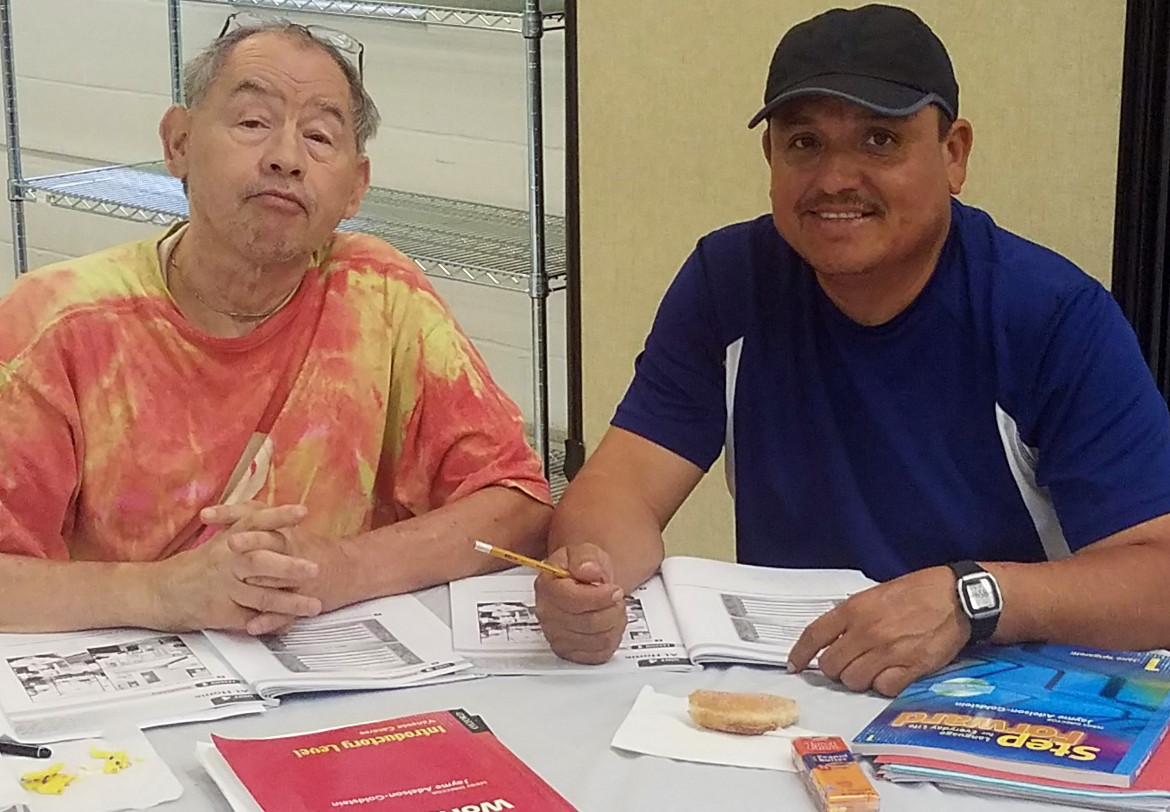 REACHING OUT TO NEW NEIGHBORS
Jose is a devout, hard-working man, sending every available dollar from his landscaping job to support his wife and three children in Mexico. He has found a faithful friend in George Schmotzer.
Schmotzer volunteers as a tutor at Our Lady of the Miraculous Medal Parish in Meadow Lands, Washington County, helping Jose learn English. As a documented worker in the U.S., Jose will rejoin his family later this year and plans to return in 2018 for more seasonal work.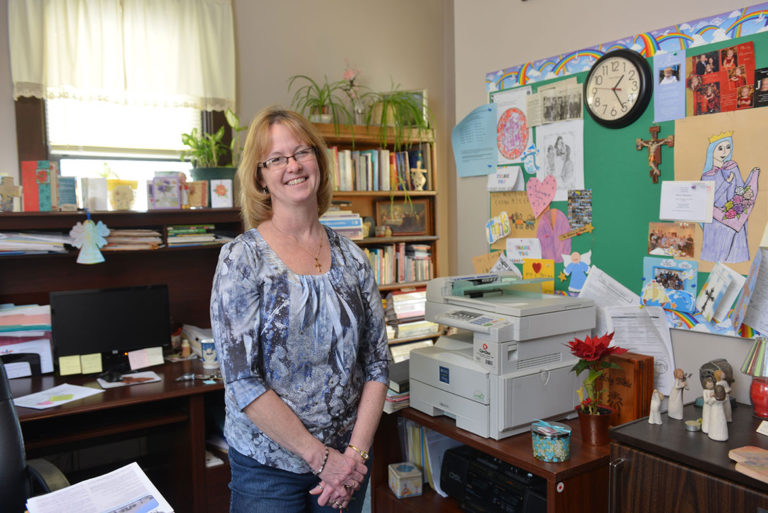 GIFTS HELP EDUCATE FAITH FORMATION LEADERS
When Christine Patsch took over leadership of her parish's faith formation program years ago, she never expected to pursue higher education in the field. Tuition was too costly.
But next May she will earn a degree in religious studies, benefiting the children of St. Cecilia Parish in Rochester.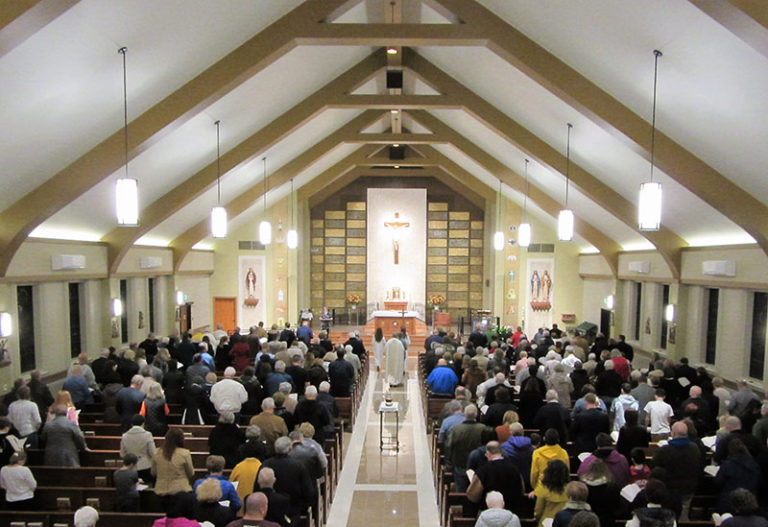 CHURCH RENOVATION ADDRESSES URGENT NEEDS
Parishioners of St. Elizabeth of Hungary Parish have even more reason to express gratitude this Thanksgiving weekend as they welcome the physical transformation of their church.
Sacrificial gifts committed in the pilot phase of Our Campaign for The Church Alive! allowed the Pleasant Hills parish to fully renovate the interior of the church building, which was built in 1952.
OUR CAMPAIGN FOR THE CHURCH ALIVE!