CAMPAIGN DONORS SUPPORT PITTSBURGH CRÈCHE
Sacrificial gifts from more than 44,000 families and individuals are helping save a local Christmas tradition—the Pittsburgh Crèche.
The board of directors of Our Campaign for The Church Alive!, Inc. approved a $50,000 evangelization grant toward the annual cost to assemble, maintain and take down the 30-ton structure, the world's only authorized replica of the Nativity Crèche that Pope John Paul II commissioned for the Vatican.
Click above to watch Our Campaign for The ChurchAlive! video.
More Smiles Thanks to Donors
Donors to Our Campaign for The Church Alive! are living the Gospel message to care for our sisters and brothers in need. Click on the video story to the left to meet two people who received help from the expanded dental program at the Catholic Charities Free Health Care Center.
Download Brochure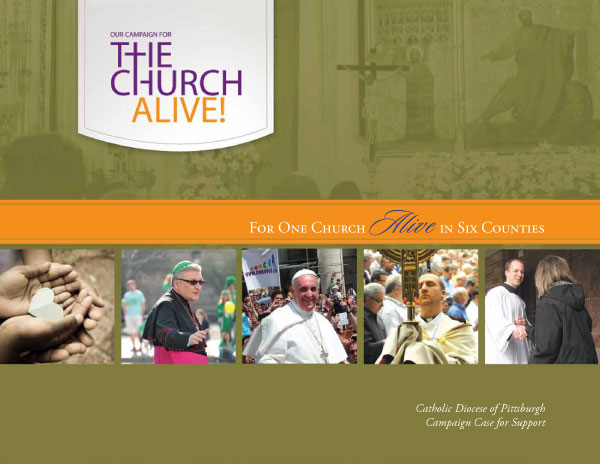 GOOD WORKS ANNUAL REPORT 2015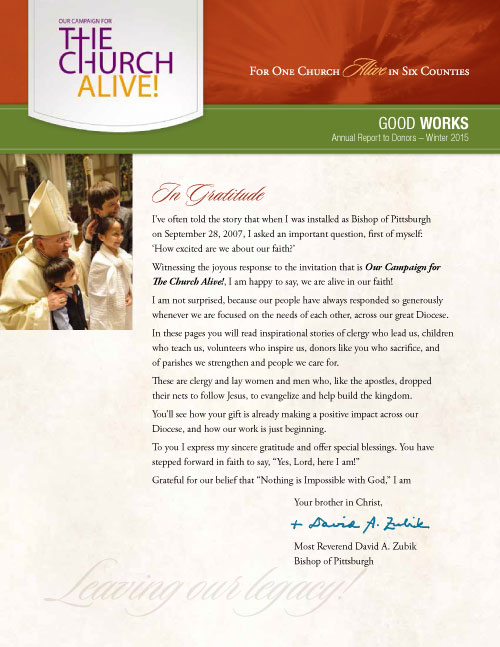 PARISH CAMPAIGN RESULTS
OUR CAMPAIGN FOR THE CHURCH ALIVE!