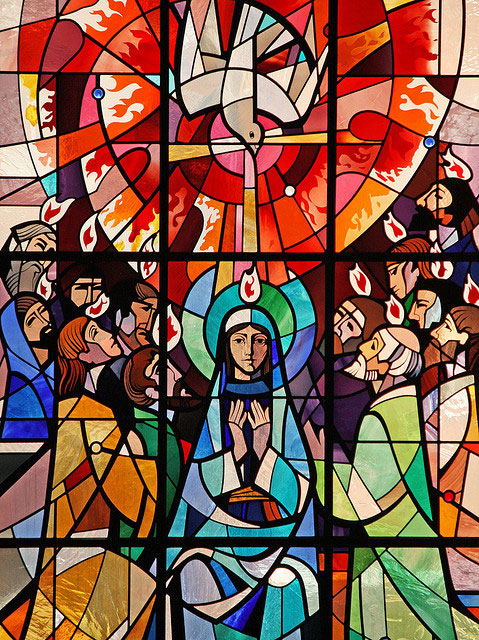 ANNULMENT INQUIRIES UP AFTER FEE WAIVER
The number of Catholics inquiring about a marriage annulment in the Diocese of Pittsburgh more than tripled from the previous month following Bishop David Zubik's announcement that all fees will be waived.
The diocesan tribunal received 138 annulment petitions in April 2015, according to Father Dennis Yurochko, judicial vicar, compared to 40 inquiries in March. The tribunal received 22 requests in February and 29 in January. A year ago, in April 2014, there were 40 inquiries.
Click above to watch Our Campaign for The ChurchAlive! video.
Sharing God's Blessings
Our Campaign for The Church Alive! is encouraging Catholics across the Diocese of Pittsburgh to be good stewards of God's gifts. Watch how His goodness is growing in Glenshaw.
Download Brochure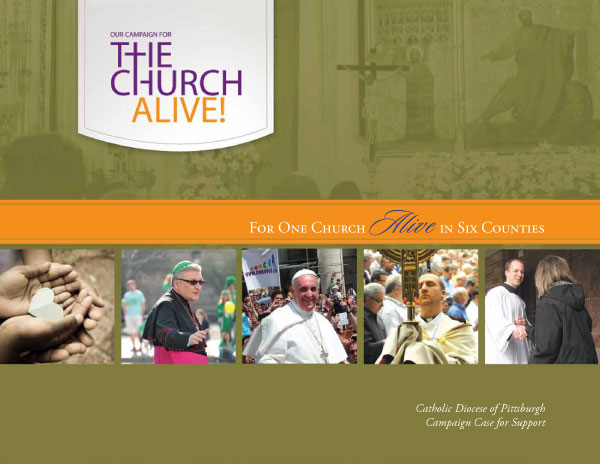 GOOD WORKS ANNUAL REPORT 2015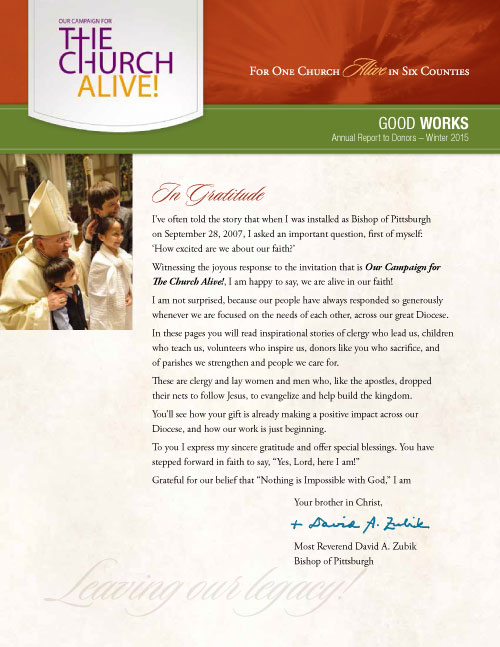 PARISH CAMPAIGN RESULTS
OUR CAMPAIGN FOR THE CHURCH ALIVE!