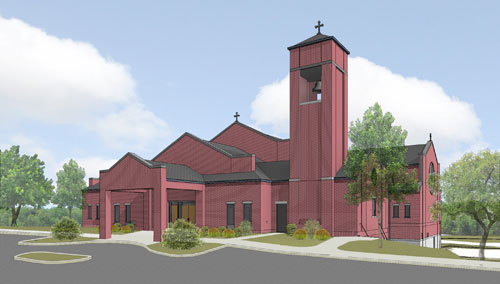 ST. KILIAN PARISHIONERS READY TO COME HOME
Nearly a century after celebrating their first Mass in a meeting hall and changing worship sites in recent years due to rapid growth, St. Kilian Parish again will have a church to call their own.
Groundbreaking was held July 4 for a new church located next to the St. Kilian grade school and parish center in Cranberry Township. Plans call for completion in about 18 months, in time to mark the parish centennial in 2017.
Click above to watch Our Campaign for The ChurchAlive! video.
Catholic Charities
Donors to Our Campaign for The Church Alive! are living the Gospel message to care for our sisters and brothers in need. Click on the video story to the left to meet two people who received help from the expanded dental program at the Catholic Charities Free Health Care Center.
Download Brochure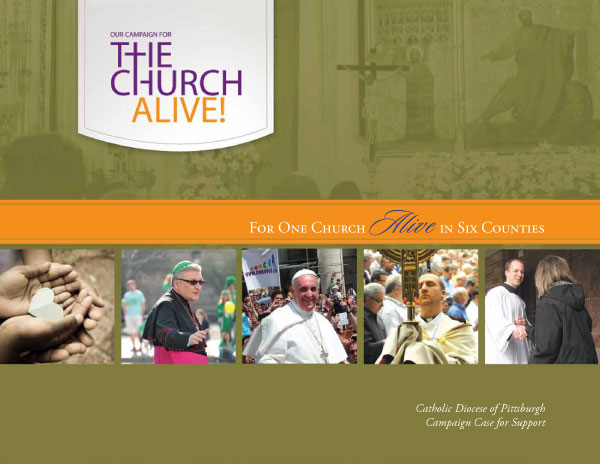 GOOD WORKS ANNUAL REPORT 2015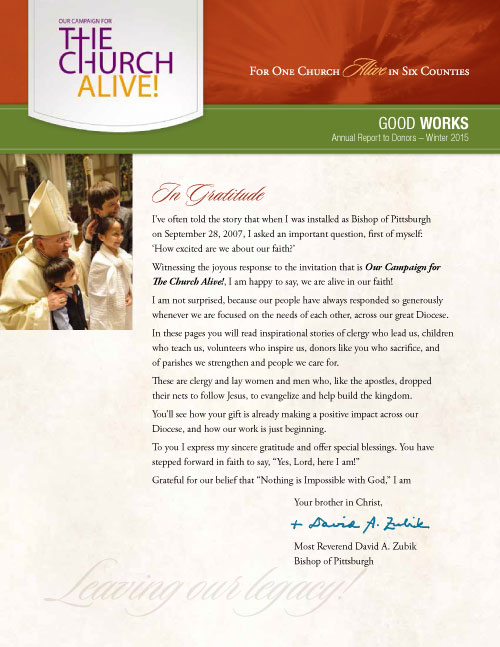 PARISH CAMPAIGN RESULTS
OUR CAMPAIGN FOR THE CHURCH ALIVE!