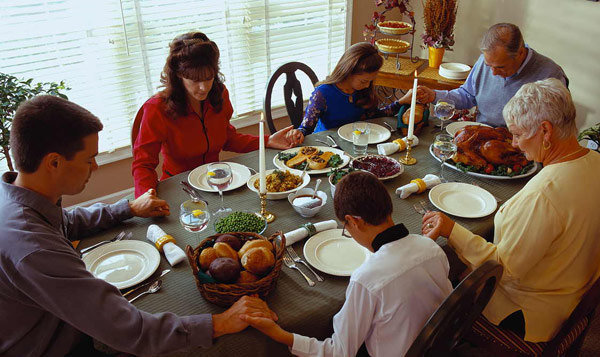 MAKE NOVEMBER A MONTH OF THANKSGIVING
For many of us, Thanksgiving Day means family, food and football. We feast on all three until we're ready to burst. Other than saying grace, we may forget why we're celebrating in the first place.
But what if we transformed November into an entire month of Thanksgiving? It's a thought that resonates with pastors across our diocese who are using the opportunity of Our Campaign for The Church Alive! to not only raise much-needed resources, but to help parishioners practice Christian stewardship.
Bishop David Zubik's Prayer for The
Church Alive!
Father in heaven,
We, the Church of Pittsburgh,
praise You for the gift of your Son.
As a people who follow in His footsteps,
we pray for the grace
to embrace His mission, share His love
and Proclaim the gospel with courage.
We thank you for the gift of the Holy Spirit
Who remains with us always.
We commit ourselves to all we do with your many gifts,
not done for ourselves,
but for You and for one another.
Help us, Lord, to be your Church Alive!
by living, sharing, praying as one people
In Allegheny, Beaver, Butler, Greene,
Lawrence and Washington counties.
Inspired by the Holy Spirit,
grant our prayer as we offer it to You
in the Name of your Son Jesus,
and with the help of our Blessed Mother,
who protects us under the mantle of her garment.
Hear us. Guide us. Renew us.
Now, and forever,
Amen.
OUR CAMPAIGN FOR THE CHURCH ALIVE!