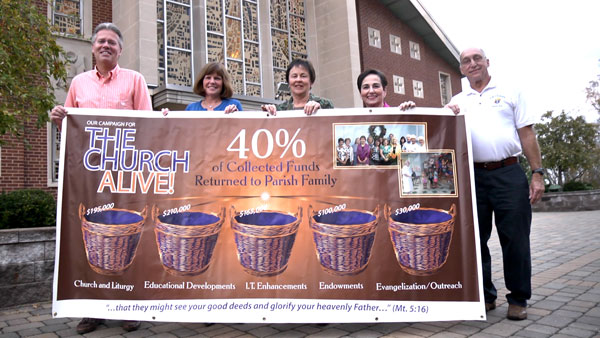 SPOTLIGHT ON CHRISTIAN STEWARDSHIP
Father John Marcucci's parishioners are seeing the light—literally and figuratively—as they live out the principles of good Christian Stewardship.
The longtime pastor of St. Mary of the Assumption Parish in Glenshaw points to new, energy-efficient lighting in the church as an example of using sacrificial gifts wisely through Our Campaign for The Church Alive!
Click above to watch Our Campaign for The ChurchAlive! video.
Sharing God's Blessings
Our Campaign for The Church Alive! is encouraging Catholics across the Diocese of Pittsburgh to be good stewards of God's gifts. Watch how His goodness is growing in Glenshaw.
Download Brochure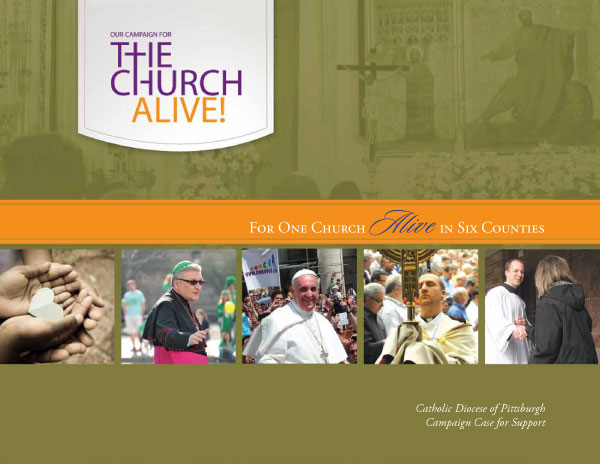 GOOD WORKS ANNUAL REPORT 2015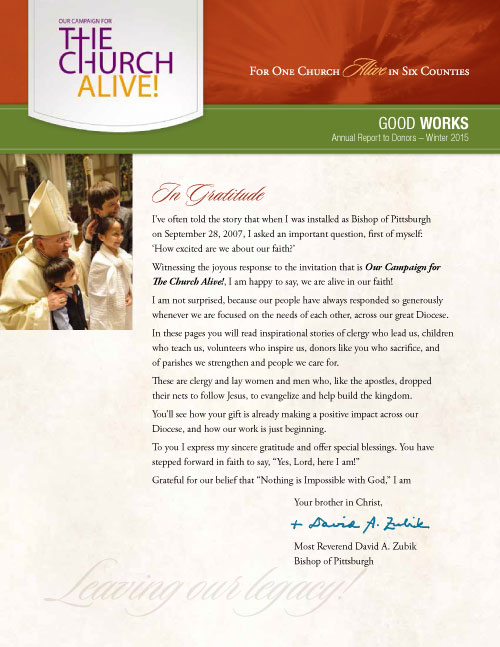 PARISH CAMPAIGN RESULTS
OUR CAMPAIGN FOR THE CHURCH ALIVE!