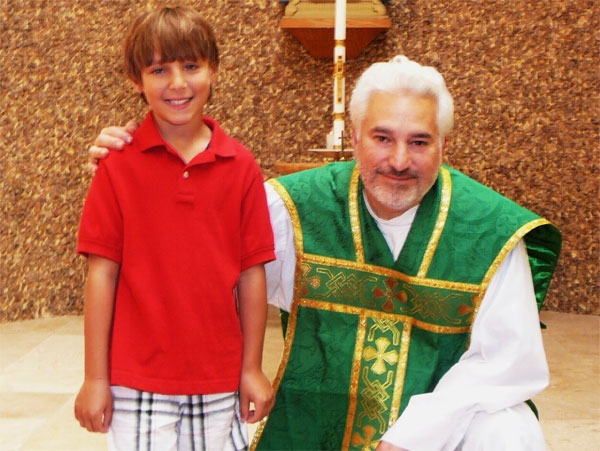 A CHILD'S SIMPLE FAITH
The smile that lit up Father John Lynam's face reflected the same joy shining from B.J. Osso and Sister Cynthia Wessel and Jennifer Turner—without being asked, their children made a beautiful sacrifice for God.
In this case, it was Erik Matthews, about to enter third grade at East Catholic School, donating a bag of coins to Fr. Lynam's parish, Madonna del Castello in Swissvale.
Are We Alive in Our Faith?
Let me ask a question that I have been asking of myself and you since I was installed as Bishop of Pittsburgh in 2007: Are we—you and I—excited about our faith? Is our faith just something that we acknowledge when we come to church on weekends, or do we strive to live it—with enthusiasm and love—every day?
Do we carry our faith into our homes and our workplaces? Is it part of our conversations, our thoughts, our dreams? If we are indeed excited about our faith, then we must put our faith into action.
It is this excitement that has led to Our Campaign for The Church Alive!, an historic diocesan-wide drive to address the extraordinary needs of our Church of Pittsburgh by investing extraordinary resources in the future of our parishes and the diocese.
After reading the summaries that follow, I pray that you will be excited to join me in this historic opportunity to strengthen our Church, and will add your enthusiastic support to this great endeavor.
Grateful for our belief that "Nothing is Impossible with God," I am
Your brother in Christ,

Most Reverend David A. Zubik
Bishop of Pittsburgh
OUR CAMPAIGN FOR THE CHURCH ALIVE!